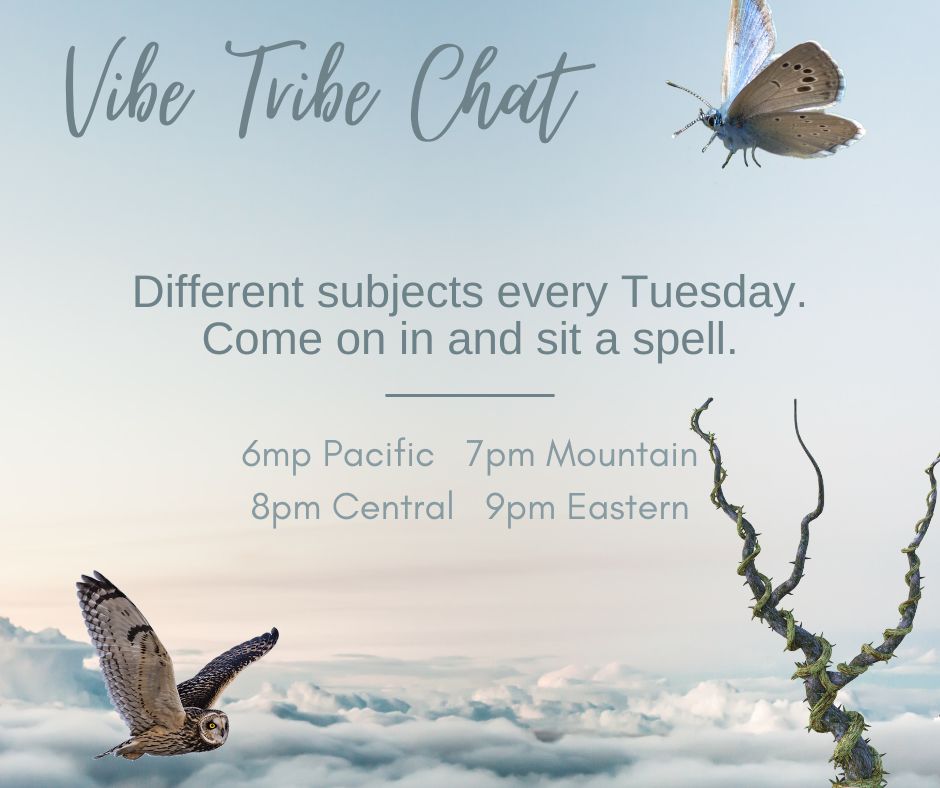 Every Tuesday night we meet at our Facebook Room to chat about different subjects. They vary each week.
If there is something you would like to learn a little about then let me know on the page or message me.
The chat time varies but usually lasts about an hour and a half. The times are:
6 pm Pacific 7 pm Mountain 8 pm Central 9 pm Eastern
Listed below are some of the notes from various chats:
A Few of my Stones Oracle & Tarot Cards by BC Chakras and Meditation
Vibe with Donna Copyright © 2022 Created by Donna. All rights reserved.
Deithean Copyright © 2006 Created by Lady Nightress. All rights reserved.

Thank you for visiting my site. Most of the pics and the writings are
all
mine. If it is someone else's I will give credit.

Please remember that by Law I have to say 'all material on this site is for entertainment purposes only'.