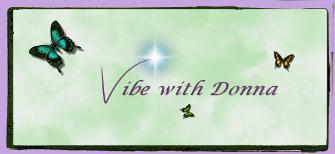 Everyone needs help from time to time.
Listed below are a few numbers.
If you know of more that might help someone, please email me and I will list them on this page.
"988" is the three-digit, nationwide phone number to connect directly to the 988 Suicide and Crisis Lifeline. By calling or texting 988, you'll connect with mental health professionals with the 988 Suicide and Crisis Lifeline, formerly known as the National Suicide Prevention Lifeline.
Veterans Crisis Line: 800-273-8255
Veterans can press "1" after dialing 988 to connect directly to the Veterans Crisis Lifeline which serves our nation's Veterans, service members, National Guard and Reserve members, and those who support them. For texts, Veterans should continue to text the Veterans Crisis Lifeline short code: 838255.
Substance Abuse and Mental Health Services Administration (SAMHSA) This is the sitemap for this service. There is a lot on this page but just keep scrolling and you should be able to find, just about anything for, any type of help needed. https://www.samhsa.gov/sitemap
SAMHSA's public messages offer information and videos to support the agency's mission to reduce the impact of substance abuse and mental illness on America's communities. https://www.samhsa.gov/public-messages
National Runaway Hotline......................................1-800-786-2929
National Child Abuse Hotline..................................1-800-422-4453
National Domestic Violence Hotline.......................1-800-799-7233
Center for Missing & Exploited Children.................1-800-843-5678
National Poison Control Center...............................1-800-222-1222
National Substance Abuse Helpline.........................1-800-662-4357
Vibe with Donna Copyright © 2022 Created by Donna. All rights reserved.
Deithean Copyright © 2006 Created by Lady Nightress. All rights reserved.

Thank you for visiting my site. Most of the pics and the writings are
all
mine. If it is someone else's I will give credit.

Please remember that by Law I have to say 'all material on this site is for entertainment purposes only, and you must be at least 18 to be on this site'.