2023 Full Moons
October 28 Hunter's Moon
November 27 Beaver Moon
December 26 Cold Moon
2023 Mercury in Retrograde
Dec. 13th, 2023 – Jan. 1st, 2024
During the Retrograde we want to reevaluate our lives, take things slow and make sure to dot all the T's and dot all the I's.
Check out our Vibe Tribe!
We meet every Tuesday evening. We choose and learn different subjects most every week and have lots of fun in out own laid back manner. Hope to see you there!
Check out the time slots below.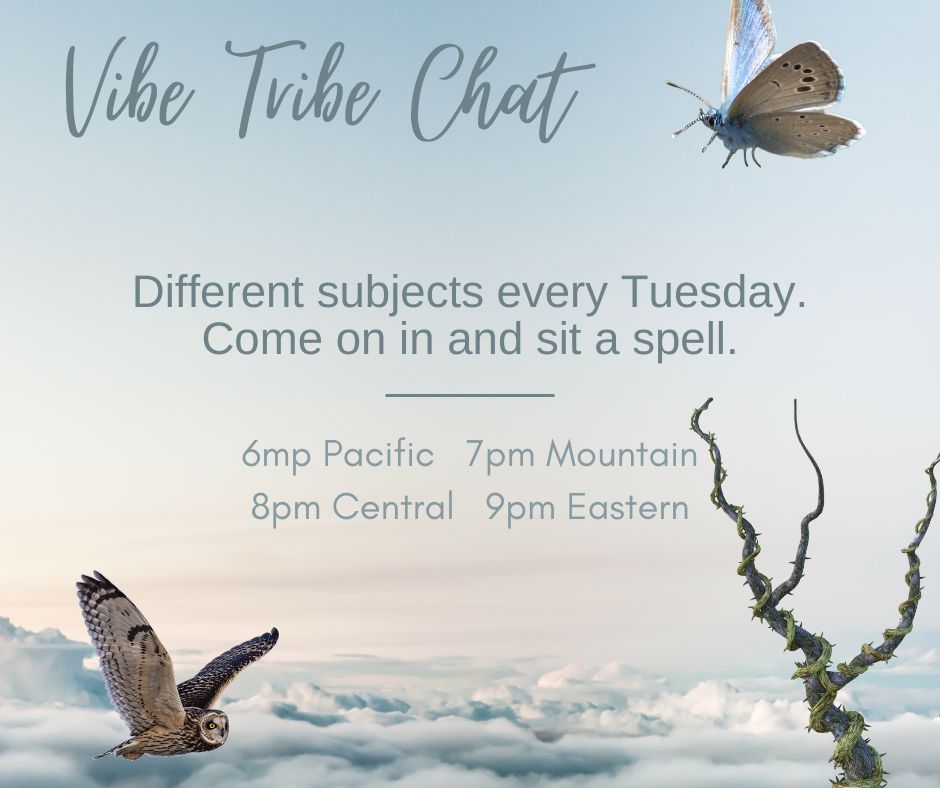 If you have any questions or suggestions, please use our Contact Page.
Thank you
What is Vibe with Donna?
Hello, I am Donna. I am a Spiritual Counselor, Teacher, and Diviner, amongst other things...lol.
Spirituality and magics' are my things. I have always loved researching and learning all I can about these subjects, and there is always more to learn. I also love sharing what I have learned and what my Spirit Guides want to share. So, I created this place for us to have a community. A place for us to share what we know, ask questions so we may grow, and follow where our knowledge leads us down our own path.
No two people follow the same path. We all see and feel things in our own ways. Listen to your instincts. If it feels right for you then use it. If it doesn't then let it go. Tapping into our instincts and letting our spirit guides help will make all the difference.
Many blessings to us all!!!
We are getting a makeover, so there is more to come!!!
Basics of Tarot
Here we go on The Fools journey using the Rider Waite Smith Tarot cards. We will see how his journey coincides with our own journey in life.
Major Arcana's
11-21
Minor Arcana's
...
...
...
...






Vibe with Donna Copyright © 2022 Created by Donna. All rights reserved. Deithean Copyright © 2006 Created by Lady Nightress. All rights reserved.
Thank you for visiting my site. Most of the pics and the writings are all mine. If it is someone else's I will give credit.
Please remember that by Law I have to say 'all material on this site is for entertainment purposes only, and you must be at least 18 to be on this site'.