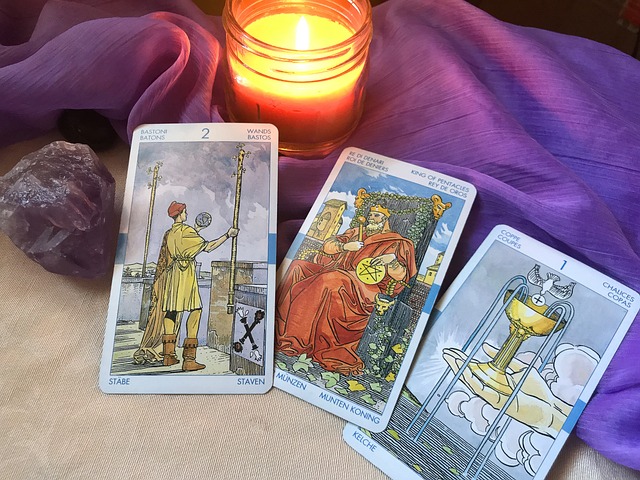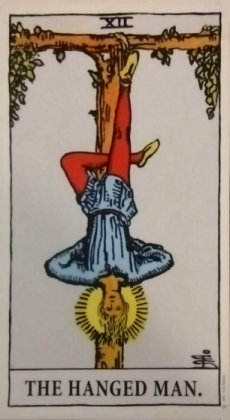 12 The Hanged Man
Determined to realize his vision, The Fool presses on but realizes that trying to control everything is not that easy. His personal cross to bear is to give up and let go. This feels overwhelming at first because he feels like he has sacrificed everything. His world feels like it has literally been turned upside down. But by letting go of the control everything seems to flow together and he no longer has the struggle within but a feeling of peace and full of renewed vigor for life. He will need this lesson for what may come to pass later on but, his life will move on in a positive direction and he has learned to relinquish control to fate.
Sometimes our lives feel like they have been turned upside down, but this is the time, not to fight it, but to give over control and let the pieces fall as they may. We do not always have to be in control. This may also be a time of trying to fit in. Just let that idea go and be yourself. You may just find out that others like you better by being your true self.
The Next Step of his journey ~~~
Vibe with Donna Copyright © 2022 Created by Donna. All rights reserved.
Deithean Copyright © 2006 Created by Lady Nightress. All rights reserved.

Thank you for visiting my site. Most of the pics and the writings are
all
mine. If it is someone else's I will give credit.

Please remember that by Law I have to say 'all material on this site is for entertainment purposes only'.