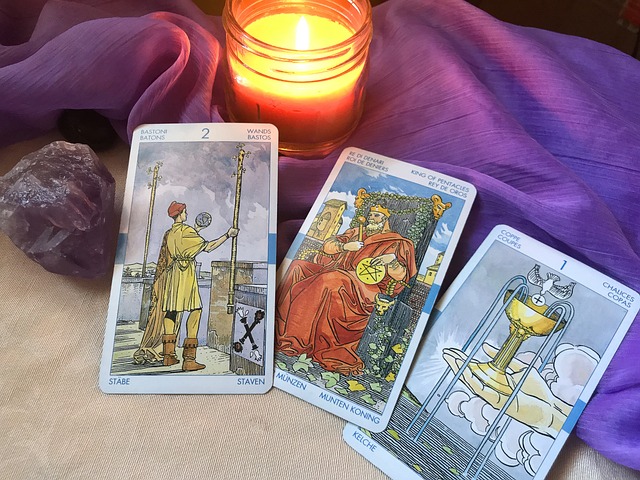 05 The Hierophant
Now he has learned balance he ventures off to find new teachers when he meets the Hierophant. He has been exposed to diverse types of beliefs, but he was to learn a more structured way of life and The Hierophant can help with hidden knowledge and mysteries. This is a time of new initiations.
We can learn with an open mind and apply these mysteries into our daily lives. Although we see religious symbology around him, this can be applied to all different aspects of our lives. See what types of ignitions may come into your life.
Vibe with Donna Copyright © 2022 Created by Donna. All rights reserved.
Deithean Copyright © 2006 Created by Lady Nightress. All rights reserved.

Thank you for visiting my site. Most of the pics and the writings are
all
mine. If it is someone else's I will give credit.

Please remember that by Law I have to say 'all material on this site is for entertainment purposes only'.