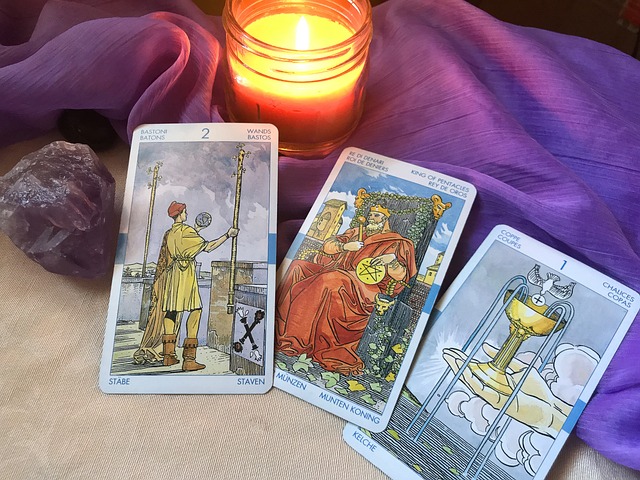 04 The Emperor
The Fool then meets The Emperor who is more of a fatherly figure. He represents structure, authority, and maturity. He is the compliment of The Empress.
The Fool now needs to learn that there are rules and there are ways of doing things, for the most part, of the mundane traditions of life. There are disciplines which will help him get to where he is going and there are also authority figures who enforce rules which everyone goes by.
Here again, fromThe Fool and we learn balance. Where The Empress teaches manifesting dreams, The Emperor teaches discipline and boundaries. From him we also can learn how boundaries help us see when not to walk off of the cliff and to pay attention to our surroundings. It is not always about what we want but what we need to live and how to help those around us.
Vibe with Donna Copyright © 2022 Created by Donna. All rights reserved.
Deithean Copyright © 2006 Created by Lady Nightress. All rights reserved.

Thank you for visiting my site. Most of the pics and the writings are
all
mine. If it is someone else's I will give credit.

Please remember that by Law I have to say 'all material on this site is for entertainment purposes only'.